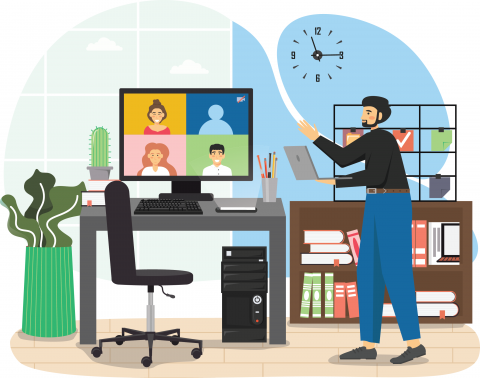 The partners of the SAFELAND project gathered on 27 & 28 October 2020 for a two-day online internal workshop. The project is expected to generate some alternative hi-level operational concepts to be further analysed and evaluated so to define a final concept that will be demonstrated and validated.
In this frame, all partners discussed the main targets and expectations of this virtual gathering and providing their expertise in different fields, they have been divided into three separate groups, each of which had a different focus as to who is mainly responsible for remotely controlling the aircraft (i.e. ground station, ATC or automation). 
The main outcome of the SAFELAND workshop was a function allocation and operational event sequence concept (OESD) for taking over control and landing an aircraft after a pilot incapacitation has occurred on a single piloted aircraft. The discussed topics in each group included descriptions of the handover phase interactions, f the interactions between relevant parties during remote control of the aircraft, pros and cons of the proposed concepts as well as the different options of the location of the ground station. 
Finally, the SAFELAND online workshop has been considered as fruitful, as after intense discussions and addressed open questions and participants were able to generate initial SAFELAND concepts in case of pilot incapacitation for SPO. These concepts will be further introduced and analyzed during the project's lifetime.