SAFELAND Final Dissemination event
at EASN International Conference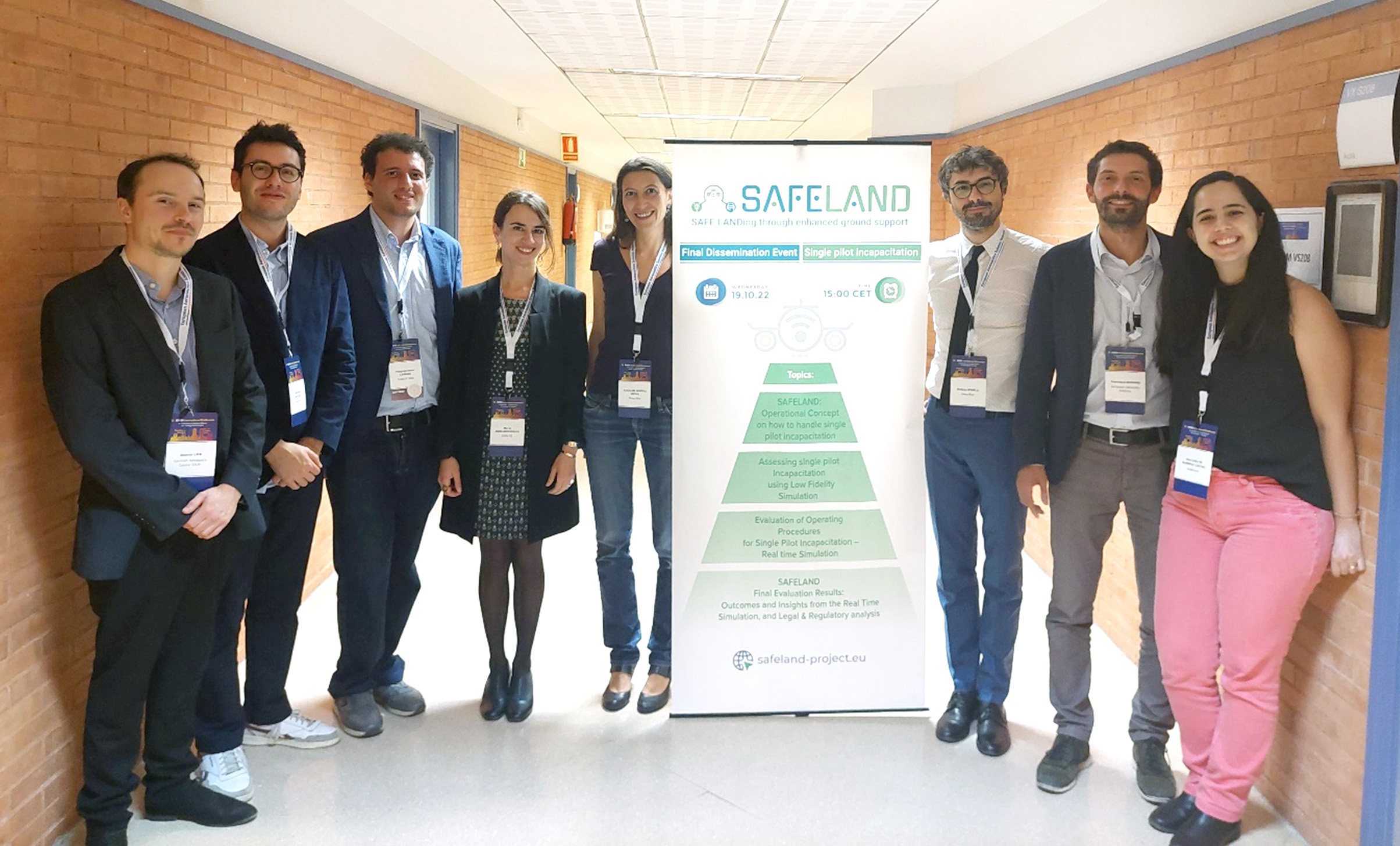 The Final Dissemination Event of SAFELAND took place physically on Wednesday, October 19th, 2022, in Barcelona, Spain, hosted at the  12th EASN International Conference on "Innovation in Aviation & Space for opening New Horizons". The objective of the event was to raise awareness about the project by providing a great opportunity for relevant stakeholders to delve into the SAFELAND concept for handling single pilot incapacitation and to know in detail its evaluation process.
During the event, the SAFELAND concept was presented, followed by presentations describing in detail the evaluation process based on Low-Fidelity and Real-time simulations, and concluded with the presentation of the Evaluation Results and Legal & Regulatory analysis. In between the presentations, dedicated feedback slots had been scheduled, to allow the exchange of ideas between the presenters and the audience.
Download the presentations by clicking on the titles at the agenda below:
Agenda:
Photo gallery: